Wow. An amazing stat tonight from Mathew Bond:
In District of
#NorthVan
, 1780 people live alone in single family homes. 11% of single family homes. I'm unsure what to think about that . .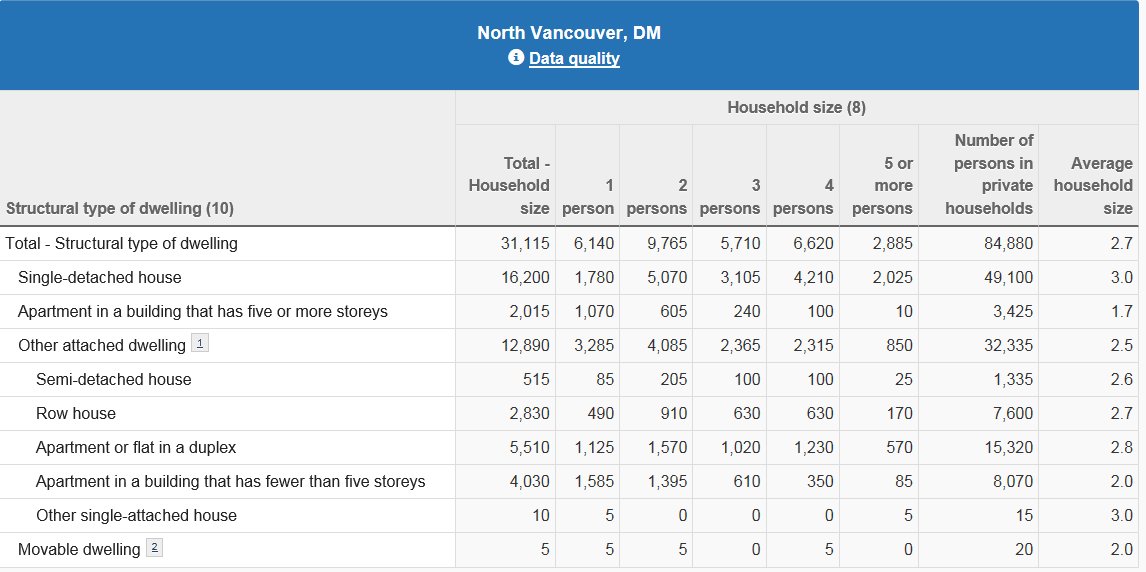 Obviously each home represents a specific story. My mom, now 89, sold the big old family home and bought a great, small, bungalow in Kelowna, and expects to live there til she dies. Or until the ever increasing Hydro rates finally overtake the never-increasing CPP and OAS pensions she lives on.